Discover more from The Intentional Muse
The Intentional Muse is for the person seeking to live a more intentional life, become their own muse, and find the art in their everyday.
A note: This is a longer missive, so you may have to expand if reading in an email browser that truncates. x
~
Fall is Fall-ing! 
This season has been filled to the brim with spooky movies, an exorbitant amount of invitations, tracking down apple cider donuts, BTS bits, dealing with the current state of this wild world, and, of course, my seasonal prolonged cold.
As a consequence of that, no essay for us all today — but plenty of inspiration to kick off what is hopefully the kind of day where the air is crisp, the sun is bright, and your Instacart order has everything available to make that cozy dinner tonight.
Big hugs all around,
Kayli
Musing Over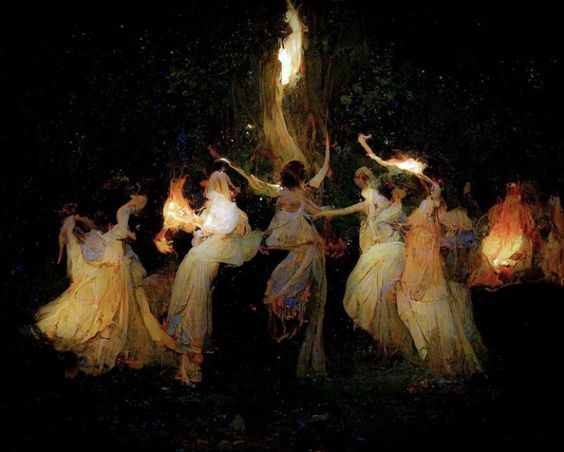 Watch, Read, Taste
The Menu | I was hesitant to watch this one (satire isn't always my thing), but turned it on and am so glad I did! With Queen Anya Taylor-Joy and Lord Voldemort (Ralph Fiennes) leading the cast, I should have known it would be good. The movie focuses on an elite dining experience created by a critically acclaimed chef. What the diners don't know? It might be their last meal. If you're looking for a different kind of horror to watch this Halloween, stream it + let the class know what you think in the comments!
Do Tell | This book, by literary newcomer Lindsay Lynch, was recommended by Ann Patchett, so it should be no surprise to us at all that I picked it up. The protagonist is in the mix at FWM Studios, a movie studio clearly paying homage to MGM or Paramount in Hollywood's Golden Age, when she decides to publish a story about an actress that exposes showbiz' Boys Club, FWM scandals, and the truth about how women are expected to smile + move on from harm. 
Tarka Roasted Cauliflower | This roasted cauliflower from Zena's Kitchen was a hit alongside an easy main dish of Trader Joe's Pumpkin Ravioli & a brown butter sage sauce! Next time, I'd add a bit of extra mustard seed as the additional "oomph" it created had me scooping it off my plate. 
Getting Grounded
It's estimated that 90% of our distress can be attributed to our past, so what do we do when we catch ourselves focusing on what we can no longer control? 
For starters, we can give ourselves grace. For me, this looks like… 
Cozying up with a cup of something nourishing like rose tea and going to a space where I feel safe, quiet, and grounded. Usually, this is simply my living room couch with my husband and dog shut away in the bedroom or a corner on my meditation cushion. 
Once I feel safe in my spot, I'll turn on a healing frequency and sit with my hands grounded on my lap, repeating, "I'm here now. I'm safe now. I'm loved now." 
Once the song plays out or I feel more grounded, I'll make a list of past experiences that are coming up. I don't overthink this and usually just do bullet points. I go for as long as it takes to get everything out of my overwhelmed brain space and onto paper. 
After I do this, I'll make a corresponding list of what emotions these experiences bring up. Example: The fact that I did X made me feel like I wasn't smart enough.
Next, I'll create a third list, flipping the emotions I just listed around. I'll begin with, "I am safe, I am enough, and I am _____." Ex: I am safe, I am enough, and I am capable.
Once that list is generated, I'll turn on high-frequency audio + meditate once again. In this meditation, I'll breathe slowly in and out, taking care to make my exhales longer than my inhales to help my body move into rest and digest mode, and I'll meet the version of me who experienced the first list of hard-to-sit-with feelings. I imagine my current self hugging her and repeating the mantras I wrote in my third list to her. I also use this space to tell the past version of me whatever it is I intuitively believe she needs to hear. When I feel lighter than I did at the start of the practice, I tell the past version of myself that she can let go, that she is safe now, and that I'll take things from here. I tell her that I'm capable and appreciate how she has served me in the past, but that she doesn't need to fight anymore. I hug her and watch her go sit calmly in a happy place of mine. Then, I allow my breathing to return to normal, rub my palms together, set them on my eyes for a few seconds, and return to the space. 
Note: If you have recurring heavy emotions around your past or at any time feel like this practice is past your personal comfort threshold, I encourage you to seek out the help of a mental health professional. I'd also like to point out that this is one practice that comprises a deeper self-care routine. x 
Odds & Ends
Mike Birbiglia is going on tour, and though there are no NYC dates (wtf??), you must see him if he's coming to your city! An all-time favorite. 
I very much want this bright pink pillow.
Go ahead and call me the next great hand soap influencer! I've been wanting to get this A La Maison Sea Salt soap ever since one of my friends had it in her kitchen + I couldn't stop sniffing my hands after washing. I finally grabbed it at my local Whole Foods, and wow, wow! The joy it has been bringing me for $8 is unmatched.
Also, I picked up this Nubian Heritage Patchouli & Buriti soap (also on sale at Whole Foods) and am in love. I usually am a little nervous about overly scented soaps since I easily get headaches, but this one has me over the moon. I'll be getting the body wash next! 
May I interest you in the best pair of sticky boobs to ever grace my body?
This banana bread recipe has been my go-to for five years! 
As a woman of many interests, I bring to you my newest fixation: This lion candle snuffer. 
If you gift me this tray, I'll have you over for unlimited (and ice-cold) gin martinis. Ibuprofen + Electrolyte Tablets for the morning after included. What a deal! 
I get so many compliments when I wear this Christopher John Rogers x Target dress, and while it's no longer sold in stores, I found a few on Poshmark!
I've been wearing this Skims shapewear to events lately + it's a favorite. Note: & I have tried many. 
Okay, this mostly turned into a shopping round-up, but as the icon Countess Luann says… 
Made of Magic
Play While Swiping On The Brightest Lipstick in Your Arsenal
Find this email inspirational, helpful, just enjoyed perusing? The most flattering thing you can do is share. 🤍