Discover more from The Intentional Muse
The Intentional Muse is for the person seeking to live a more intentional life, become their own muse, and find the art in their everyday.
Issue #1: Welcome to The Intentional Muse!
Kayli Mylius is bringing you The Intentional Muse: A Bi-Weekly Newsletter
Hi friend,
Welcome to The Intentional Muse! If you're receiving this, you either just signed up (I'm flattered) or have been around for The Elevator, perhaps were a client of mine, or maybe I've been in your inbox since the Kayli Wanders days in which case, I'm beyond grateful to have had your support + community all of these years. 
It has taken me a long road to get here but here I am, launching yet another venture. In full transparency, and in an attempt to cultivate a meaningful relationship with you, I'm going to be 100% honest — I subconsciously, then consciously, delayed putting this out because it was yet another project that might "fail." And I really didn't want another one of those on my hands.
Using the word "failure" is nuanced because the other projects or businesses I've done really haven't gone belly-up, I've quit. To me, that's worse than not seeing something — even something that didn't work out for extenuating circumstances — through. Something I've made a point to very rarely do my whole life in an effort to show what a dedicated, hard-working person I am. Two attributes, while not inherently bad, have caused me to stay in romantic relationships, friendships, and some jobs far past their expiration date. 
While the ventures I've dropped were actually good decisions, a great lesson in following my intuition even, I still felt like those who knew me from the outskirts would judge me:
Whatever happened to that community-building business she started with her friend? 
That podcast she recorded a few episodes of and then we never heard it mentioned again… Isn't that strange?
People loved that newsletter she was writing — why does she never see something she starts through? 
Well, I've heard…
For a while, these were all things I imagined people saying about me every time I went to type a sentence to share with you. I'd get lost having imaginary conversations in my head, saving face, explaining how it was all for the best, and actually (thank you very much) something better yet invisible to you came along.
As you can imagine or maybe have experienced yourself, it became absolutely exhausting + creatively stifling to live with those thoughts.
I eventually started going to therapy again, found friends who saw my gifts + reminded me of them often, began writing just for me, spent 8-months getting coaching certifications that flipped these limiting beliefs on their heads, had many vulnerable conversations about how I felt I had lost a large sense of purpose with my husband (who moonlights as my top cheerleader)  and I started to believe what I've known throughout all of this logically; I value evolution, I value my writing practice and I value intentionality — how I choose to put my values into play or don't, is really no one's business but my own. Would I rather constantly cater to my ego or find outlets that fulfill me?
And so I begin again.
Of course, that isn't all of it (I've written more about my career journey here) but I'm now excited that I find myself once more at a starting line.
I will walk at times, I'm sure I'll sprint at others, take a stop or two at the banana + water stations along the way, I might even pivot my direction when I feel called to, but one thing is for sure, I'll cheer you on continuously as we find where we want to go — together.
Thanks for being here,
Kayli
---
What Is
The Intentional Muse
?
The Intentional Muse is a bi-weekly publication + community that aims to empower and support women ready to lead more intentional lives, be their own muse and find the art in their everyday. 
What Can I Expect From Subscribing?
You can expect exclusive essays, journal prompts, interviews with incredible humans putting magic out into the world, how-to videos of self-care modalities, product recs, links to great pieces I've been reading, photos that inspire, quotes that make me think, and whatever else I dream up.
How Often Will I Receive These?
The Intentional Muse missives run bi-weekly and are released on Tuesdays.
---
Musing Over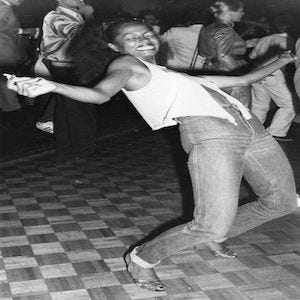 ---
Shakshuka Mornings
Just about every Saturday my husband wakes up, brings me juice in bed while I read + proceeds to make us pancakes and sausage or bacon. We then snuggle up, eat, and do a crossword puzzle while sipping our coffee. It has become a beloved tradition and I wanted to plan a weekend morning where he could feel the care I always experience coming from him. So, I did what I often do when conjuring up ways to show people I love them; I decided to get to his heart through his stomach.
I have seen numerous shakshuka recipes appear on my Pinterest feed lately so when it came time to plan the breakfast, I knew I'd choose one of those. After mulling over a few different recipes, I decided on this one from The New York Times Cooking and got to work!
While my husband strolled TikTok tucked into bed, I took out our dog, put our Abbey Road record on, and began shimmying in front of the stove slowly heating the bell peppers and onion. As the otherworldly smells of onions softening overtook our kitchen, I set the table with some fun cloth napkins, filled a pair of glasses we have a good memory of buying together with some water and jotted down a quick note to make him smile. 
As the shakshuka did its final simmering dance in the oven I thought about how this gesture was so easy and yet brought such great joy — and even tangible brightness with the deep crimson red of the tomatoes and vividly patterned napkins — into our home on a grey New England winter day. 
A perfect example of intention in action. And the shakshuka was 12/10!
A Recipe for an Intentional Morning:
☀️ Think of the person you want to create an intentional morning for (that person can even be you!) and what would make this time extra sweet. Would they love a bath run for them? Would hiring a Wag! walker allow you to lounge around longer? Think of something that brings this person joy and execute accordingly.
☀️ Put something out that makes them smile. Would picking a flower from outside + popping it into a vase make you grin ear-to-ear whenever you look at it? Does your friend or partner have a particular bowl they love eating cereal out of? This is a favorite of ours!
☀️ What colors could you bring to the space to evoke the feeling you desire? If you're making breakfast, could you put fresh orange juice into clear glasses so the color pops and makes you smile? If you're enjoying a lingering bath I think adding flower petals brings an extra splash of intention.
☀️ Show the love. Write a note, take out the trash the evening before, tiptoe out of bed if someone is sleeping, the little things are the big things.
---
Write it Out
Go ahead and find a quiet space. Once you've arrived, set a 5-minute timer, close your eyes if that sounds inviting + tune into your heart asking, "What have I been putting off doing despite knowing it would bring me greater peace?" "What would I do if I knew everything would work out perfectly?" "What would I create if I wasn't worried about outside opinions?"
Once your timer goes off, go ahead and write about what came up for you.
Is there something you can do today to move one step closer to where you'd like to be? To who you'd like to be?
---
💫 💫 💫 💫 💫 💫 💫 💫 💫 💫 💫 💫 💫 💫 💫 💫 💫 💫 💫 💫 💫 💫 💫 💫 💫 💫
Astrologically, today is one of the luckiest days of the year with Jupiter conjoining the Sun bringing about a cazimi in Aries. This is a great time to bring creations into the world, attend networking events, and give our gifts freely.